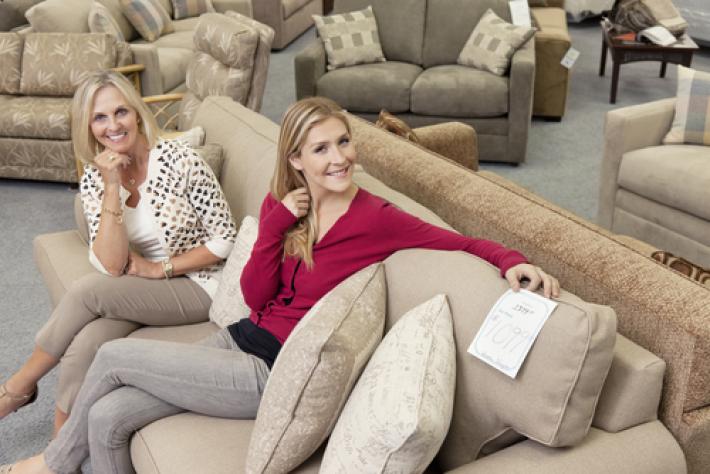 Submitted by Furniche
There's nothing better than walking into a furniture store and falling in love with a furniture layout on display.
It's as if the store has designed it for you, and if you could, you'd buy it all just like that. And really, in a sense you can. Many stores will sell their floor models and showroom samples. Often times you can even purchase these cheaper than the original if the retailer wants to liquidate. There are a few things to keep in mind when purchasing showroom samples, however.
The Whole Truth & Nothing but the Truth!  There are links and ads on this site that pay us a commisson if you "click" and purchase something. This helps us to keep the lights on and continue to provide free content. Thanks! Now you may continue reading!
First, most floor models will be sold "as is." And while you can ask for a discount for any wear and tear you find, the store may not honor this because of the "as is" stipulation. Be sure to scrutinize the model so that you know what you're getting, and if you notice specific damages, at least try to negotiate a percentage off in return. Read this article on "how to negotiate for furniture prices".  Now there are many online etailers that have open box specials that may be worth considering. Others simply have clearance sections on their website.
Also double-check on returns, warranties, or protections on showroom samples. In any purchasing situation you should there are Furniture Store Policies to know before purchasing. Some retailers may not provide these guarantees on a sample piece even if they offer them on other inventory. The most important rule to keep in mind if you plan to purchase a floor model is that "what you see is what you get."