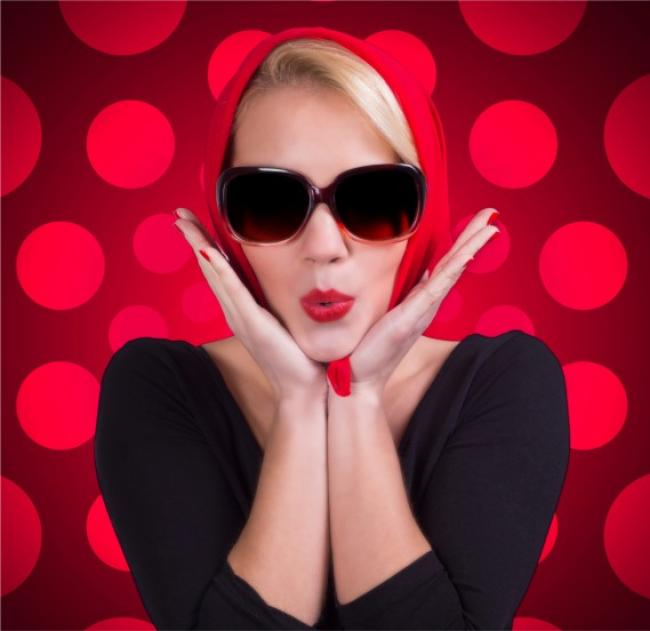 The High Point North Carolina Furniture Market starts in a few days! This is the granddaddy of all the home furnishings markets here in the USA.
Stay tuned to this page to see what the team from Furniche finds that is new and exciting in the furniture industry.
We arrive in High Point, North Carolina on Saturday April 5th!
Here we go! Below is a photo of the main building, The International Home Furnishings Center. It is only one of many many buildings here in High Point, NC.

Click Here for an album of JLA products.
This is the showroom for Natuzzi which is an Italian manufacturer of leather upholstery. The building is designed to represent a large ship. Natuzzi imports products to the USA from factories all over the world. They make some fine leather products with great comfort and attention to detail.
Here is a "furry" ottoman at the entrance of one the showrooms. We resisted the urge to go up and pet the furniture.
Here are some shots from the HGTV mini-showroom. HGTV uses many manufacturers for various aspects of their line.
Here is a lady that we were reading about in the current Southen Living Magazine and to our surprise we "I Spyed" her space at the market. Very unique and beautiful wood flooring tiles that have been printed. Check out her website. www.mirthstudio.com
These folks have well made and unique looking casegoods (bedroom and dining room furniture). We thought the curved edges of the chest and dresser were really cool. That is a feature that definitely is not common place.
We visited our old friends at Max Home. They produce well made high quality upholstery that they sell to department and better end stores. Additionally they manufacture in the USA and are proud of their contribution to their employees and the communities in which they operate.
Here are pictures from Southern Motion. There are new fabrics that replicate graffiti art. This was their main display at the entrance. Those are actual fabrics on the chairs and not paint.
Some nice recliners from Southern Motion
Home theater seating from Southern Motion
Outdoor Dining set by Emerald Home Furnishings
We attended a seminar about home decor and changing your own lifestyle. Don Larkin is a wallpaper guru. The seminar was hosted by Thibault, a wall paper company that has been around for over 100 years.
Some shots from the Thibaut showroom.
A beautiful wall paper pattern that was intepreted to a chair fabric.
This chest was actually done using cork wall paper. Don Larkin the wallpaper guru did this chest in wall paper. Stunning in person.
This shot was from a screen during the wallpaper presentation. It shows wall paper over a furnace vent. The complexity of matching the pattern over the grill is unbelievable. Look closely at the detail.
Another shot from the screen. A simple empty frame over the wall paper brings some depth to the room and does not take away from the wall paper. Interestingly we found this same approach in a Southern Living magazine article.
One of the buildings with furniture showrooms is actually an old furniture factory. Here is a shot from the sky bridge of some of the old equipment.
Okay, this one caught us off guard. It is an actual dining room table made out of walnut and birch that is ping pong table size. Yes the net comes off and this is an actual dining room table. Find them at ventureshuffleboard.com
Another version.
And another vendor that has pool tables with closeable tops to create a dining table. This is definitely out of the main stream of furniture but intriguing none the less.
Barrels of fun? 55 gallon drums being recycled and re-used to make furniture. Again this is not mainstream but caused us to stop and look. Find them at drumworksfurniture.com
Super cool herb/plant planters. Unique drainage system and perfect for the urban home. These caught our eye as unique. Find them at hurbz.com
Just a lamp shade company but a very interesting way to show a shade and catch your attention.
This one is not done justice by the photo. These folks take photography and print on a variety of different materials. This one is on birch plywood. Simply stunning! These are really nice folks that do this. They also print on a variety of other things including plexiglass.  Wow Wow is all we could say. See them at itinerantstudio.com
Fun lamps! The wood elements of these lamps can be turned and moved to create a different feel and mood in your room.
In India, women will sell their old sari's (womens wraps and garments) and they are re-purposed into furniture. Every piece is different and very interesting. The fabric is hand sewn with a quilting technique. Very colorful and definitely very unique.
This was designer showroom day for us. This space does "hair on hide" cowhide rugs. Hair on hide is a challenging process and quite costly. These rugs and pillows were fascinating to look at. They wear like iron and will not attract dirt. See more at madisonsinc.com
We found these tables and thought to ourselves, "Just Face the Facts"!

"Knot" to comfortable but was cool looking!
We loved the fake peacock in this floral display.
This is a window display for Vita lighting. They produce unique goose feather lights. Check ou this article. Decorating with feathers- unique lighting find from Denmark.