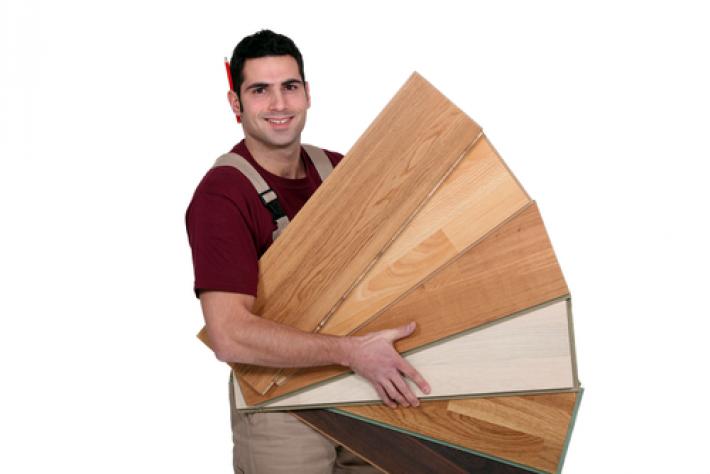 Submitted by Furniche
Flooring for your home can be a big decision.
While it is underfoot, floors can still draw quite a bit of attention; but you also want to know that they can hold up to heavy use and high traffic. The aesthetics of your floor are important, as is the make, durability and means for caring for whatever floors you choose. Hardwood floors are most popular, and they come in a variety of types. With both true-planked hardwood floors and engineered hardwood floors, you can choose many different types of wood, each offering a different color and grain. Engineered wood floors are made by layering wood pieces, so they actually are more stable than wood plank floors and aren't as sensitive to moisture. Enhance your floors with area rugs.
For the look of wood for lower cost, you might consider wood laminates. While these floors aren't made of real wood, they create the same aesthetic and can often be self-installed.
Another popular hard flooring method is using tile or stone. This is particularly used in spaces like entryways and bathrooms because they wear well, are easy to clean and withstand moisture.
Just as hardwood has a lower cost option, vinyl is a great way to achieve a similar look without spending as much. Vinyl is considerably softer than hard floor options, but can be made to look like tile. The synthetic materials are quite durable as well.
Many people will choose to carpet some rooms instead of installing hard floors in all rooms. Carpet is popular for bedrooms and living spaces because of its softness and warmth. In fact, carpeted rooms are actually warmer in temperature as the carpet serves as extra insulation. There are a plenty of options when it comes to carpet. Different carpet fibers include nylon, polyester, olefin, and wool. These fibers can be woven by different methods and at different lengths for a variety of looks.
Failure to plan is the most common furniture mistake. Be sure to check out the  wide selection of furniture space planners, color wheels and furniture templates available from Furniche.com