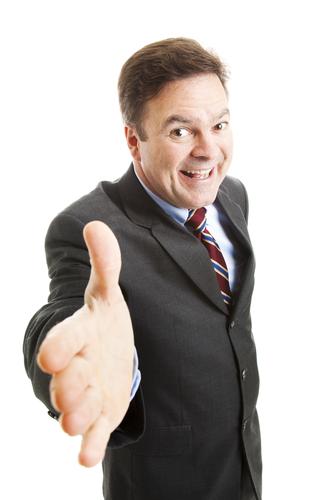 Submitted by Furniche
It is nearly impossible to purchase furniture without interacting with a retail salesperson.
Personalities may vary, but there are a few things that you should be able to expect from a good salesperson to ensure that you are getting a quality shopping experience.
The Whole Truth & Nothing but the Truth!  There are links and ads on this site that pay us a commisson if you "click" and purchase something. This helps us to keep the lights on and continue to provide free content. Thanks! Now you may continue reading!
Most importantly, a salesperson should be helpful. They should be willing to show you merchandise that meets your needs and answer your questions. Need to find a furniture store in your area? Find a store here.
You also want a salesperson that is knowledgeable. They should have an understanding of the merchandise, furniture construction, basic design, fabrics, manufacturers, and even some understanding of interior design. While furniture salespeople are not interior design professionals, they do work in the industry and need to be able to help you make educated decisions.
You will also need to keep in mind that a salesperson's job is to sell you something. While they should be polite, they may also be pushy. And most salespeople work on commission, so they will likely direct you to higher end products and encourage quick decision-making. It's important to expect this in advance so that you avoid allowing the tactics to pressure you into making a choice you're not yet ready to make. Read our 3 part furniture shopping guide to further educate yourself prior to shopping.
Insider Tip- Professionally trained salespeople should be able to demonstrate the features of the item you are considering.  A willingness to pull out drawers or turn over a chair to show you the features being described is an indicator of a trained professional.
Failure to plan is the most common furniture mistake. Be sure to check out the  wide selection of furniture space planners, color wheels and furniture templates available from Furniche.com