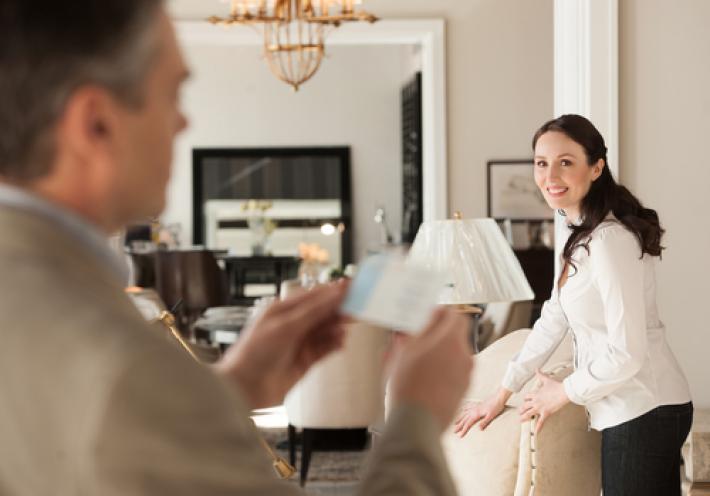 Submitted by Furniche
Retailers often come up with a variety of methods and incentives to attract potential customers.
One such tactic is a "price guarantee." There are many types of price guarantees, a few of which or most common. The most common is a price match. Retailers may offer to match the lowest advertised price of a competitor to entice you to keep your business with them. You must be able to prove this pricing to the retailer (which is why most will only match the lowest advertised price). Typically this does not apply to special sales rather standard pricing that beats their mark-up. If the competing retailer is having a special sale, the store trying to keep your business may offer you an even lower price if you buy from them before or after a sale.  Find a furniture store near you.
The Whole Truth & Nothing but the Truth!  There are links and ads on this site that pay us a commisson if you "click" and purchase something. This helps us to keep the lights on and continue to provide free content. Thanks! Now you may continue reading!
The best way to understand a price guarantee is to recognize it for what it is: an incentive. Don't take it without doing your research or attempting further negotiations. This may be a time consuming process, requiring some back and forth between you and the competing companies, but if you can get a lower-than-expected price for your furniture, in the end it will be worth the effort. See more about how to negotiate for furniture prices.
Failure to plan is the most common furniture mistake. Be sure to check out the  wide selection of furniture space planners, color wheels and furniture templates available from Furniche.com