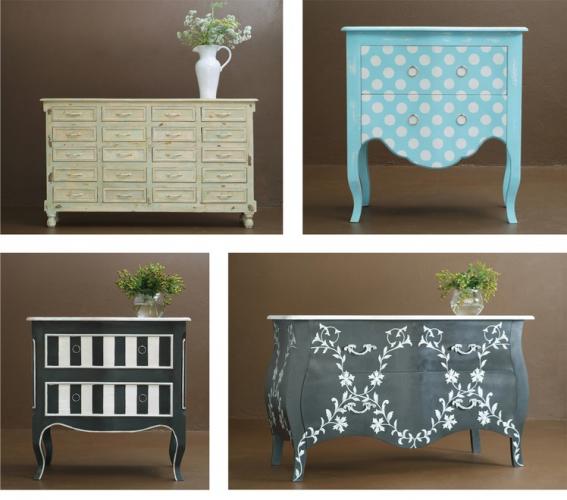 Submitted by Furniche
From contemporary to vintage, art deco to Victorian, a number of home décor styles have floated in and out of trend over the years.
Some interior decorators distinguish themselves by a particular style genre; but when you're decorating your home, deciding on one style isn't as important as finding your personal style. This may incorporate looks and themes from all different décor types, but as long as it's something you like, you'll create a whole room that you love.
The Whole Truth & Nothing but the Truth!  There are links and ads on this site that pay us a commisson if you "click" and purchase something. This helps us to keep the lights on and continue to provide free content. Thanks! Now you may continue reading!
To find your personal furniture style, first, consider your style in other areas. What type of lifestyle do you lead? Are you out and about all the time? Constantly entertaining? Are you the type to curl up on the couch with a good book? These types of decisions are often reflected in other elements of style, like dress. Study your closet and pick out the colors, lines, and patterns that you're naturally drawn to. You can use these ideas as inspiration to decorate a room.
Research is a good next step. Expose yourself to a wide variety of furniture styles through magazines, design blogs, furniture stores, and vintage shops. Collect scraps and images of things that you like. It's likely that you'll begin to see style patterns emerging in your image collections. As you gather these collections, notice the similarities—particular silhouettes, patterns or ornate details. Finding the similarities that speak to you will help you nail down your personal style.
Finally, don't be afraid to cross style lines and mix-and-match genres. Finding personal style is really about being true to yourself and your tastes. If you like an art deco dresser paired with a modern bed frame, go with it! You can use fabric patterns and colors to streamline your whole room and allow the differing details to speak for themselves. The best personal style is confidence; so don't be afraid to showcase what you love.
Failure to plan is the most common furniture mistake. Be sure to check out the  wide selection of furniture space planners, color wheels and furniture templates available from Furniche.com