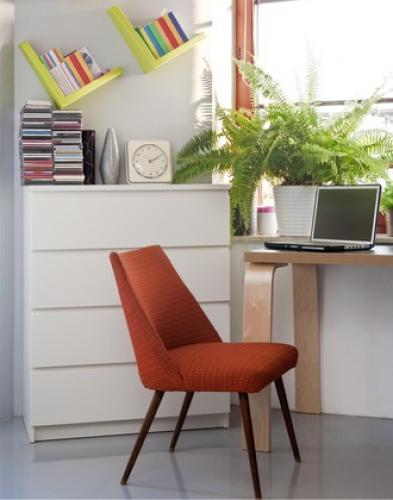 Submitted by Furniche
No matter how nicely decorated and well designed, you still want your rooms and space to feel comfortable and livable.
Away to achieve this is finding simple ways of organizing your home so that everything is stored away yet easily accessible. The best place to start is with the furniture itself.
It is possible to find beds or couches that have pull out drawers for storage. If your furniture pieces don't offer this convenience, other pieces of furniture also offer an out-of-sight refuge such as storage containers under beds. Similarly, accent pieces like trunks and ottomans are perfect for hidden storage. Look for ottomans that have lids on top to conveniently store blankets or games inside.
The Truth & Nothing but the Truth!  There may be links or ads on our site that pay us a commisson if you "click" and purchase something... Thanks! (it helps us keep the lights on! ) Now you may keep on reading!
No room is complete without a great shelving component or cabinet. You can use these structures decoratively, displaying heirlooms and photos; but you can also add small containers to organize odds and ends. For smaller storage, you can use decorative pieces in a functional way as well. Baskets, mason jars, vintage crates, and trunks make for beautiful display items, but they also can double as storage space. In order to avoid these items becoming "junk collectors," designate the spaces ahead of time. For example, the basket on the television table only holds the remote controls. By keeping "a space for everything and everything in its space," you'll avoid cluttering and also be able to see where storage space is lacking. Find storage solutions at a furniture store in your area.
Failure to plan is the most common furniture mistake. Be sure to check out the  wide selection of furniture space planners, color wheels and furniture templates available from Furniche.com