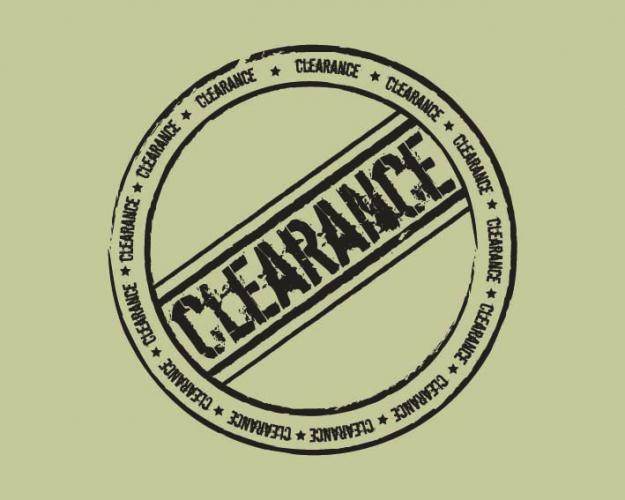 Submitted by Furniche
Furniture can be a hefty investment. One smart way to save is to shop the clearance areas of the furniture stores that you love.
But you'll need to be prepared for how involved clearance furniture shopping really is.
First, when you're shopping the clearance areas, it's important to not have anything to specific in mind. Be open to everything that is available and consider all of your options. You never know which pieces will go to clearance and how quickly things will get scooped up; so clearance shopping is not for one item in particular. Be ready to be flexible and creative with what's available.
The Truth & Nothing but the Truth!  There may be links or ads on our site that pay us a commisson if you "click" and purchase something... Thanks! (it helps us keep the lights on! ) Now you may keep on reading!
Secondly, it's important to shop often. While you need to be open-minded, clearance shopping doesn't mean that you need to settle. If at first you don't succeed—try again! Revisit the clearance areas frequently, and test out different store's clearance as well. Find furniture stores in your area.
Creativity is a key when shopping clearance. You'll need to consider mixing and matching patterns or pieces that don't necessarily come in a set. While it takes a little more imagination and planning, buying furniture in this way will also guarantee you a completely unique look to your space. And see beyond what is right in front of you. If you like the shape of a couch, for example, and the price is right, but you're not sold on the color, consider the cost to recover it in a new fabric. It might still end up being cheaper than a full-price sofa and you'll be able to get exactly what you want.
Finally, when it comes to clearance, don't forget to negotiate. As furniture stores move items into sale rooms, they're really looking to clear their inventory. They might be more willing to part with something at a greater discount just to get it out of the way. Most clearance pieces are sold "as is" so be sure to carefully inspect the furniture as well, keeping in mind that negligible damage can be used in the negotiation process.
Insider Tip – Ask the furniture store how often they take additional mark downs in their clearance areas. Many stores will systematically reduce prices in  these areas.
Insider Tip – Ask for minor touch up or repair of clearance items as a method to get a better deal.
Failure to plan is the most common furniture mistake. Be sure to check out the  wide selection of furniture space planners, color wheels and furniture templates available from Furniche.com