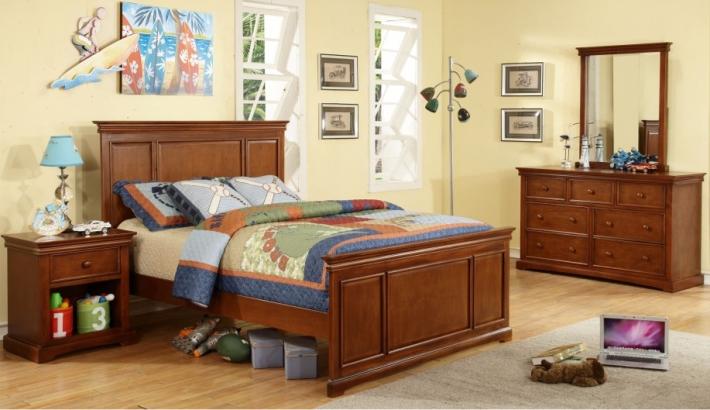 Submitted by Furniche
What should you take into consideration before buying kids bedroom furniture for your child?
Face it, the tempation to purchase the cute bedroom furniture for your little boy or girl is often very strong. They may be interested in dinosaurs, princesses or even their favorite Disney movie at an early age. However, it does not take long for children to move to the next phase and suddenly the kids bedroom furniture that was once cute is now inappropriate.
The Truth & Nothing but the Truth!  There may be links or ads on our site that pay us a commisson if you "click" and purchase something... Thanks! (it helps us keep the lights on! ) Now you may keep on reading!
One solution is selecting kids bedroom furniture that can change and evolve over time and serve your child's needs from the kid phase all the way to college.  Today there are many manufacturers that produce kids bedroom furniture that can serve young children as they evolve into young adults and even into the college years. Bolton Furniture is a company that Furniche has met and visited their showrooms at the major furniture shows in Las Vegas and North Carolina. We were impressed with the quality of their products. One of the keys to buying kids bedroom furniture is selecting a finish and style that remains timeless. You can always acessorize the room to the current interest level of your child. Their low loft systems allow the furniture to easily transform as your child grows. They also feature self closing drawers that will stay in and equiped with drawer stops.  We asked Bolton Furniture to let us tell a bit more about them.
Specializing In Kids Bedroom Furniture
Bolton Furniture, the import division of Vermont Precision,  is a source of Kids Bedroom Furniture, Low Loft Systems, Lifestyles Furniture and Storage systems.  They are located in Morrisville, Vermont in the North Central section of the state, 10 miles North of the resort area of Stowe. They manufacture products utilizing Select Hardwoods and Veneers. Painted products are manufactured utilizing the same select hardwood and Furniture Board. Visit their website. They also have some great tips for kids bedroom furniture on their Facebook page.
Bolton Furniture's predecessor, Vermont Precision Woodworks, had been a manufacturer in the woodworking business in Northern Vermont since the early 1900's. In the early 70's the plant started producing wood components for the musical instrument industry, particularly piano parts. This has helped them perfect woodworking skills for detailed pieces. During the 1980's, Vermont Precision began manufacturing twin and bunk beds for both contract and residential markets.  The beds were being used in dorms and residential settings. During this period, they excelled in making durable furniture that could withstand everyday wear. In 1985, the factory continued in the furniture business, fabricating children's and kids bedroom furniture made of hard maple and cherry
The same expertise and attention to detail that went in to manufacturing Vermont Precision products has gone in to the sourcing of Bolton Furniture.  They comunicate with sources on a regular basis giving them feedback to ensure the product being shipped to meet customers expectations.  
Failure to plan is the most common kids bedroom furniture mistake. Be sure to check out the  wide selection of furniture space planners, color wheels and furniture templates available from Furniche.com