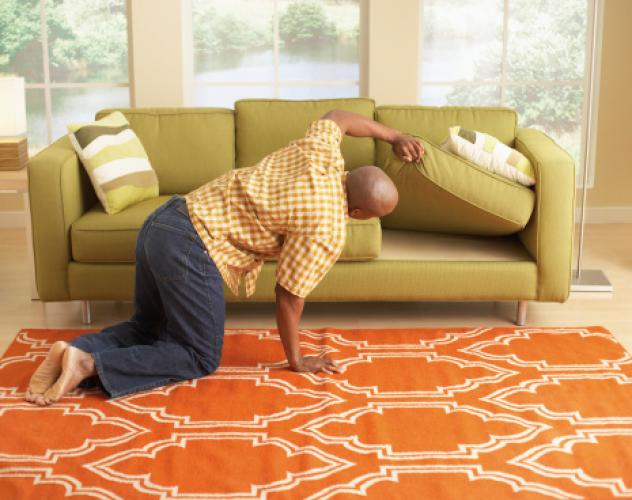 Submitted by Furniche
It can be a bit more difficult to spot quality differences in fabric furniture than it is to see these indicators in wood or leather furniture pieces.
In order to determine the quality of a piece of fabric furniture, it's important to understand the process by which the furniture is constructed. Fabric furniture is made up of very basic parts: frame, springs and padding, cushions, and fabric.
The Truth & Nothing but the Truth!  There may be links or ads on our site that pay us a commisson if you "click" and purchase something... Thanks! (it helps us keep the lights on! ) Now you may keep on reading!
A high quality frame should not wobble, creak, or sag when the furniture is lifted—an easy test to conduct in-store. The entire frame should be well padded so that you can't feel springs or hard places when in use. High quality cushions are comprised of the densest foam for less wear, so check for foam density numbers on the tagging or with your furniture salesperson.
Aside from basic construction, a high quality upholstered piece of furniture uses a thick and tightly woven fabric. A fabric that doesn't meet these standards will appear overstretched or threadbare. Also check seams—the fabric should be pieced together closely so that there is no gapping in the joint when the material is stretched over the cushion.
This article provides more information on upholstered furniture. "Living Room Furniture and it's Secret Inside Story".
Failure to plan is the most common furniture mistake. Be sure to check out the  wide selection of furniture space planners, color wheels and furniture templates available from Furniche.com