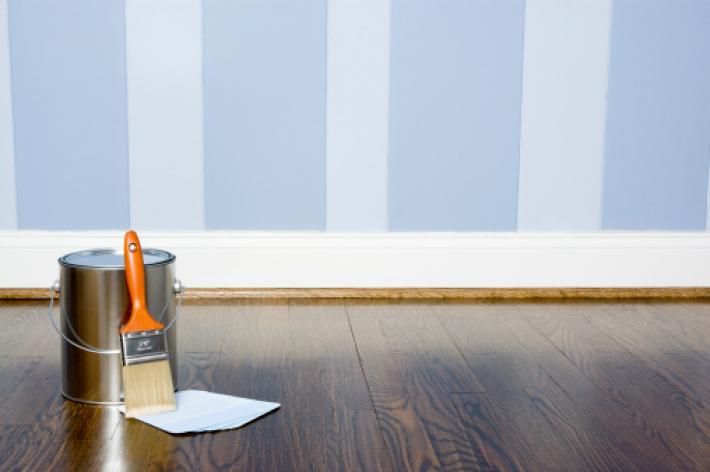 Submitted by Furniche
Remodeling can be a large undertaking; for the bold punch of a remodeling project with less work, consider small projects that still make that big impact.
Walls always create an impression. It seems subtle because we don't really focus on walls, but they set the tone for an entire space. For a real change, select a new color, and make it a bright one. For added effect, add some texture to your walls—try a new painting technique, install crown molding, or add a chair rail around the room. If you want to make an impression with your walls but take it to the next level, consider adding or removing a wall to frame off or open up a room. While it is an involved process, it's not a major remodel undertaking and it can literally give you an entirely new space. Read about choosing a wall color.
Focusing on new wood features also changes the look of a room. You could try staining your trim in a new color or even adding new wood—a mantle for your fireplace or built in bookshelves are eye-catching features and also would be useful new additions.
Failure to plan is the most common furniture mistake. Be sure to check out the  wide selection of furniture space planners, color wheels and furniture templates available from Furniche.com