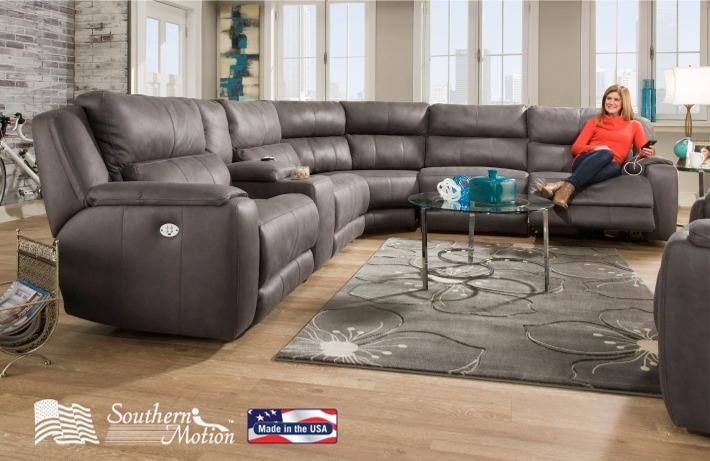 Submitted by Furniche
Southern Motion™ was founded in 1996 in Pontotoc, Mississippi.
The idea was simple: manufacture only reclining furniture and make it better than anyone ever had. All they needed was a name. One day while Guy Lipscomb (Co-founder) and his wife, Sandy, were shopping, they happened across a painting entitled "Southern Motion" by a Birmingham, Alabama, artist. The painting served not only as the inspiration for the company's name, it also embodies the spirit of the product to be manufactured-relaxed and comfortable furniture.
The Truth & Nothing but the Truth!  There may be links or ads on our site that pay us a commisson if you "click" and purchase something... Thanks! (it helps us keep the lights on! ) Now you may keep on reading!
Southern Motion is committed to America. We pride ourselves not only on the quality of our furniture, but also on the dedication and commitment of our workforce.  Southern Motion believes that American workers can manufacture a quality, competitively priced product without relying upon "cheap labor" from overseas. Southern Motion is celebrating over 20 years of American made furniture, and we now employ over 1450 Americans in our ongoing quest to provide the "World's Best Furniture"! Be sure to check out our social media and read our blog.  See our most recent plans for expansion and new jobs for Americans.

Here are a few of the groups and items we have  produced for retailers all across the United States
Failure to plan is the most common furniture mistake. Be sure to check out the  wide selection of furniture space planners, color wheels and furniture templates available from Furniche.com