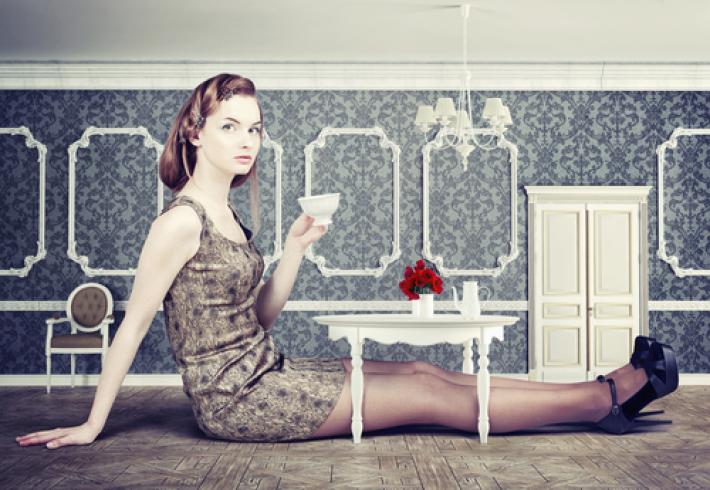 Submitted by Furniche
Sometimes you may be forced into buying furniture that fits through the doors in your home or to your room instead of furniture that fits you! 
Older homes, apartments and even some new homes are not designed to accomodate the full size furniture that you really want. Failure to measure and plan for moving furniture into your living area should not be discovered the day your new furniture arrives. Upholstery (sofas, loveseats, sectionals) usually represent the greater challenge. 
The Truth & Nothing but the Truth!  There may be links or ads on our site that pay us a commisson if you "click" and purchase something... Thanks! (it helps us keep the lights on! ) Now you may keep on reading!
Dining rooms, desks, bookcases and end tables generally require some assembly. Thus the pieces are  small enough to bring in thru the tightest doors and staircase turns. Regardless it is wise to pre-measure.
Bedroom furniture may be challenging but many components come in multiple packages. For example, dressers and mirrors do not come pre-attached thus these pieces will work in with a bit of planning, measuring and careful movement.
See this helpful article "How to Space Plan any Room before I go Shopping"
Mattresses and Boxsprings will present some challenge especially in the queen and king sizes. The mattress will often have enough flex to gently move around corners. Bending a mattress to much may cause irreparable damage. Box springs will be challenging but not insurmountable. Most mattress manufactures offer "split" box springs for queen size. King size mattress sets use 2 separate box springs that are essentially two twin size box springs but just a bit longer than normal twin size.
Living furniture including sofas, loveseasts and sectionals are often to large to make the turn or go through the door. Some recliners are sold with removeable backs which allow ease of entry.  Sofas and other upholstery pieces generally present the biggest challenge. Over the years many sofa makers have tried to develop sofas that may be unassembled for ease of movement but they usually lack style and comfort.
There is a line of upholstery that has turned the corner on this process. Here are examples from the Sofab line that are assembled quite easily in any room. They come in several cartons and the process for assembling is quite simple and unique
Failure to plan is the most common furniture mistake. Look at this wide selection of furniture space planners, color wheels and furniture templates.