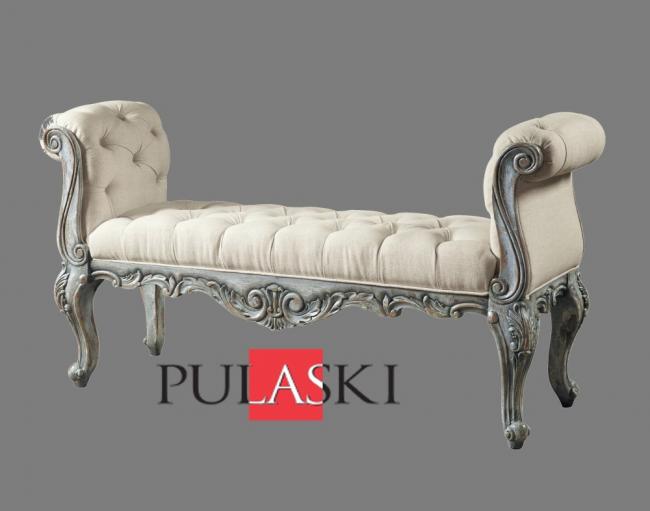 Classic Benches are a perfect complement to your classic bedroom.
As the newest member of the Furniche manufacturer community, Pulaski Furniture has a nice selection of benches that are perfect accent pieces. This bench is part of their Accentrics Collection. See all of their benches here. See their listing on Furniche.
This is the description they provide of this bench.
The exhuberantly carved frame of the St. Tropez Bench borrows from all the traditional French Court elements, cabriole legs with scroll feet, shell and foliate motifs, and the classic S scroll arm. The bench features upholstered and tufted seat and arms, creating a beautiful and fanciful place to perch or relax.
Carved frame
Carved cabriole legs
Tufted seat and arms
Failure to plan is the most common furniture mistake. Be sure to check out the  wide selection of furniture space planners, color wheels and furniture templates available from Furniche.com