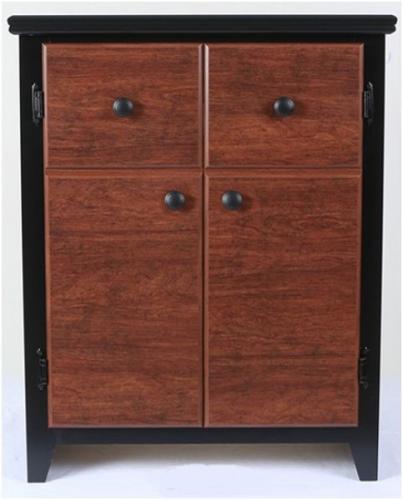 Submitted by Furniche
Talk about niche marketing. Over 18 Million potential customers for this night stand! Now that is one big niche.
We found this item while attending the January 2014 Las Vegas Furniture Market.  In visiting with the folks from Perdue Woodworks Inc. they told us this product was created from the needs of one of their employees that has the condition of sleep apnea.  This is a great example of funiture and function going hand in hand. Sleep apnea is a serious condition with a wide variety of medical implications.  We thought this was a unique item and asked the folks from Perdue to let us post their press release.  Interestingly the Furniche staff helped many customers load Perdue products into their vehicles way back in the 70's.  Perdue is an American company that is still providing furniture and jobs for over 43 years. They only sell through furniture retailers and specialty stores.
The Truth & Nothing but the Truth!  There may be links or ads on our site that pay us a commisson if you "click" and purchase something... Thanks! (it helps us keep the lights on! ) Now you may keep on reading!
Find a furniture store in your area here. 
Check out the Classic Brands CPAP Contour Memory Foam Pillow for Sleep Apnea  specifically designed for use with CPAP, BiPAP, and APAP Machines.
Here is the press release and a picture that Perdue has sent us to give you more information.
The Furniture Industry's First Nightstand/Cabinet for sleep apnea patients using cpap/bipap therapy will be introduced at Las Vegas' January 2014 market.
            Perdue Woodworks' new line of cpap/bipap/v-pap furniture for sleep apnea sufferers is the solution to discreetly storing and organizing all the equipment, accessories and supplies that come with the machines and therapy, freeing up the night stand top.
Four styles and finishes will be offered to fit any bedroom décor and also match four of Perdue's most popular and newest bedroom groups.
Behind the decorative doors is a roll-out shelf for the machine (any manufacturer's unit), providing easy access for the machine controls and for filling the humidifier.  The bottom shelf provides storage for gallon bottles of distilled water and any extra storage requirement. 
The middle shelf has space for several storage containers for personal items (not included).
The hose portals on both sides of the unit allow the hose to move freely when pulling out the sleeve and when in use.  This makes the unit usable on either side of the bed. 
The shelf will fit two cpap/bipap/v-pap machines so it can be used between two beds to accommodate two sleep apnea patients.
President Richard Perdue says this innovative nightstand will take the room from a look of a hospital ward back to a decorative bedroom, freeing your nightstand top to hold a lamp, clock, phone and other personal items.  These nightstands allow the cpap/bipap/v-pap user the luxury of convenience, comfort and are aesthetically pleasing.
43 years of manufacturing quality adult and youth bedroom furniture , entertainment systems and stands.
Made in the USA, holding on to American jobs.
Failure to plan is the most common furniture mistake. Look at this wide selection of furniture space planners, color wheels and furniture templates.