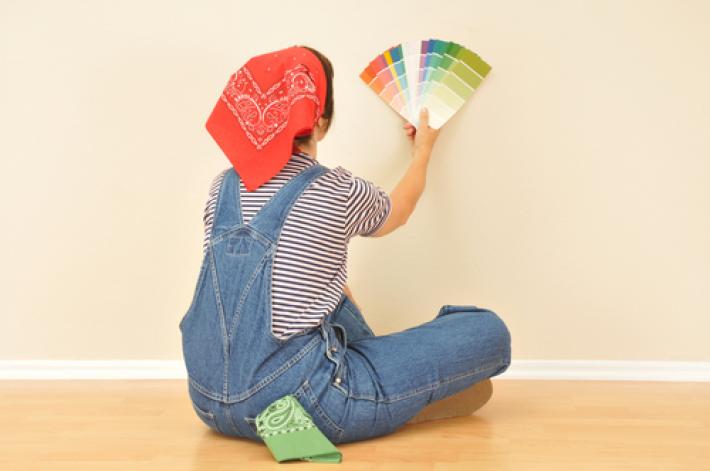 Submitted by Furniche
Approaching the paint selection department at your local hardware store can be panic inducing.
There are seemingly endless choices to be made, the least of which is not the color.When making a color decision, it's important to allow yourself time.
The Truth & Nothing but the Truth!  There may be links or ads on our site that pay us a commisson if you "click" and purchase something... Thanks! (it helps us keep the lights on! ) Now you may keep on reading!
First, browse the swatches. Pick out anything that catches your eye in any way and save the swatch. It's important to see what the color will look like in the space it's meant for, so set it up in the designated room or tape it to the wall. Consider how it looks at different times of day and in different lighting. This will help you make immediate eliminations. Then give yourself a few days. Stop in and look at the colors every day—depending on the day, your activities, your mood, you may find yourself drawn more to one color than another. Each time you have a strong opinion against something, eliminate it. Slowly but surely, you'll notice your strongest tastes centering on a particular color family.
From here you can make simple decisions about a shade. Remember that you don't have to choose one color. If you like a certain family, perhaps you choose the lighter shade for most of the wall space and reserve one wall for a bolder accent color. Or you can create a totally fresh scheme by selecting colors that aren't from the same family but pair well. Before you make your final decision and whip out the paintbrush, browse a bit for furniture fabric, curtains, or bedding. It's important to know that you can find things to fill the room that both please you and are within your chosen color scheme. You might even get some new paint ideas as you shop fabric as well!
Use an interior designer color wheel to see what colors work with one another.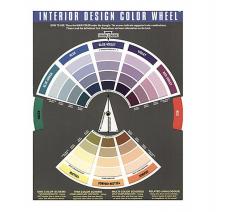 Insider Tip-Ask your paint supplier to paint you a sample board to give you sample larger than the standard paint chip.
Insider Tip- Use a contrasting color on one wall to expand the spatial feel of the room.
Failure to plan is the most common furniture mistake. Be sure to check out the  wide selection of furniture space planners, color wheels and furniture templates available from Furniche.com