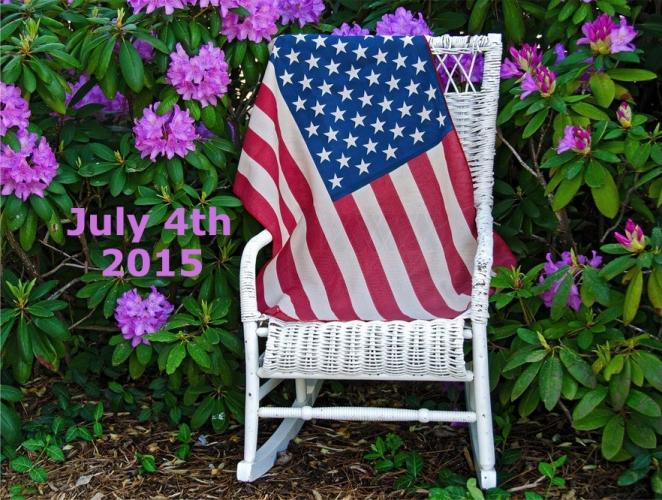 Submitted by Furniche
What do July 4th furniture store sales and fireworks have in common?
Some are going to be spectacular, some will be average and some will just fizzle.
Perhaps you have been to fireworks displays and recognized this format? The fireworks start with teaser fireworks and some loud booms to gather a crowd. Soon the real show begins, spectacular bursts of color and visual effects often choreographed to music. Then in the middle, some special effects such as flowing and glowing flag displays will take the center stage. Finally the grand finale!  You will see the night turned to day with the overwhelming burst of the biggest and best fireworks displays!
Furniture stores often struggle with July 4th holiday in their planning and advertising calendar. If the holiday falls in the middle of the week it is challenging for them to know when to place emphasis. Do they focus on the weekend before or the weekend after? This year the July 4th holiday occuring on Saturday has made the decision easy. The biggest and best holiday sale offers will generally be on the weekend of July 4th.
Already the staff at Furniche has seen some of the top 100 furniture retailers kick off a preview to the July 4th effort. Here are some  key elements to consider before you go shopping for furniture during this July 4th holiday period.
Failure to plan is the most common furniture mistake. Be sure to check out the  wide selection of furniture space planners, color wheels and furniture templates available from Furniche.com
Be sure to check store hours before you go shopping. Many stores will open early and close early on the 4th to allow their employees some time to celebrate with their families. If you plan to shop multiple stores then your route or prioritization may be influenced by store hours.
Anticipating some strong offers by the furniture store, take the time to think about your goals and needs for new furniture. Failure to plan is one of the more common mistakes in the furniture and home furnishings shopping process.  It is likely that special offers and discounts will have an end date to take advantage. Most stores will end their events on Mondays to allow Sunday shoppers time to finalize their thinking. Note that some of the larger big box stores will automatically have a "held over due to popular demand" period. Be sure to confirm the hard end date of the offers.
Measure your door ways and access points to the rooms where your furniture will be moved into. If you have size restrictions, it will be easier to make your best educated choice while in the store. If you opt to have your furniture delivered and it will not go into the room, the furniture store may not refund you the delivery charge. Be sure to understand the store policies before making the final decision and committment
If you are trying to coordinate your new home furnishings with existing wall colors or current upholstery it would be wise to take along any color samples to help with this process. A color chip of your paint colors, pillows, arm covers and even good photograpy will help you visualize how items may work together. While in the store it is best to use natural light when possible to see how the colors work together.
Is there more than one decision maker in the process? Determine your budget before you go with any co-decision makers. Are you open to financing or know you will need financing? Take identification and other documents that might be requested when applying for credit. Arguments and disagreements in the furniture store are not pleasant for anyone.
Are you taking children or toddlers with you? Plan to have some games or snacks for the little ones. They may not be as excited about shopping for furniture as you. Note that many furniture stores now have kids entertainment areas and even snacks&drinks available in the store.
If you plan to pick up your own furniture it is wise to be prepared. Make certain you have ropes, tie downs and blankets for protecting your product in your vehicle. Furniche strongly encourages you to pay for delivery and let trained professionals do the work.
What should you expect to find in the way of offers and specials when you are shopping?
Discounts and savings will be prevalent during this time. If you have had the time to pre-shop and know the item(s) of interest then you may know the regular price. It is easy for retailers of all sorts (not just furniture) to inflate a price to show a savings. If it seems to good to be true then that may be the case. Confirm with the store the regular price of the item(s), when the discount or savings is over and what will the item(s) be priced at when returned to non sale pricing. There will be legitimate sales and discounts available but it is up to you to determine if they are valid. If the store has a price guarantee be sure to understand how it works.
Finance offers will be wide spread and varied. Furniche has already seen retailers promoting any where from One Year with No Interest up to Five Years with no interest. Most stores will ask for a minimum of tax and delivery as down payment while others are asking for 10 - 20% down.  Since furniture is not a common daily purchase, it may make sense to use long term financing. Be careful to select furniture that will last as long as the payment. Another important consideration is being honest with yourself on the length of time you may want to actually keep your furniture.  Be sure to read the fine print and understand your responsibilities as it relates to financing.
Bonus situations like a "free tv or tablet" with certain room groups or minimum purchase requirement will certainly be in play.  These types of promotions have grown in popularity with furniture stores and often are used to draw you to the store. There is nothing wrong with these promotions if the furniture fits your needs and your budget. The bonus items may be the icing on the cake.  Consider that these bonus items generally are not just "free" but built into the overall price of the furniture.
Mattress and Box Spring sets will be heavily advertised and may include special "extras". Bedding departments in furniture stores are very important. Everyone needs to sleep and receive good sleep.  The first item to consider when purchasing a new mattress set should be the comfort and support it will provide. Extra incentives such as "free bed frame" or "free disposal of your old bedding" certainly may come into play. There will be great values and opportunities in mattressses over this holiday shopping period.
Bedroom sets are logical extensions to the mattress buying process. If you are buying one or the other it would be wise to purchase them together. Combining a new mattress set with a new bedroom purchase may help you maximize any discounts or savings. Additionally it may help qualify you for a longer term finance plan.
Sofas, sectionals and other upholstery items will certainly be on sale.  Upholstery and mattresses are two of the most promoted product  categories in a furniture store. Everyone needs a mattresss but upholstery allows the retailer to show style and color in their advertising. Expect to see special one time purchases as well as new items from the recent April Furniture Market in High Point, NC.  It takes time for new products to filter into the stores. These new items should be in place. On the flip side, you may find some great deals on discontinued sofas, loveseats, sectionals, chairs and recliners.
Patio and Outdoor Furniture will be on special. Believe it or not, the patio and outdoor furniture season is winding to a close (especially in northern climates unless it is a specialty store). Furniture stores may actually be in the process of selling off this category. It is possible to find some really good values as the retailer does not want to continue to hold this inventory through late summer and the fall/winter.
Before you venture into the world of furniture this July 4th, take a good look at some of the advertising by furniture stores. One major store just started promoting a laundry list of offers. They include: We Pay the Tax, 5 Years No Interest, Free Delivery, Free TV with room packages, Free sofa with certain mattress purchases PLUS savings of 30-80% storewide.  Perhaps these are all legitimate offers. Perhaps there are some unknown qualifiers. Perhaps this is just a bit of smoke to draw you to the store. If these offers were part of a fireworks display they would be included in the grand finale where everything is thrown up at once. This is an extreme case of over promotion but it reminds you to do your homework, enjoy shopping and make the best educated decisions as it relates to your new furniture and home furnishings.
Have a Happy and Safe July 4th Holiday!