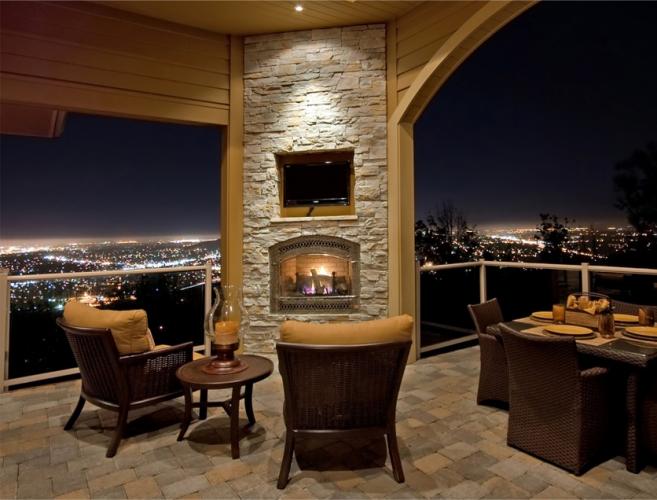 Submitted by Furniche
Having media throughout your home will create a cohesive and fun environment.
One of the best ways to utilize media in the entire house is to install speakers or an intercom system in each room. This allows you to easily communicate with other family members and also take advantage of being able to play music in all of your rooms.
The Whole Truth & Nothing but the Truth!  There are links and ads on this site that pay us a commisson if you "click" and purchase something. This helps us to keep the lights on and continue to provide free content. Thanks! Now you may continue reading!
When it comes to media in the home, television probably comes to mind immediately. Most American families have more than one television in their homes these days. You might want to designate "TV spaces." For example, perhaps you have room for a home theater with a large television on display and high-end media components for movie watching. Or perhaps you have a game room that needs a high-definition television and gaming console. Most families keep a television in their family room or living room making it a comfortable space for everyone to hang out together. And bedrooms are another popular space for smaller TVs, making it easy to catch the morning news while getting ready for the day or falling asleep to a movie. But you can get elaborate with media in the home as well.
Today there are many smart houses on the market, offering high-technology media systems allowing homeowners to centrally control movies, music, temperature, lighting and other features. Whether your system is as advanced as a smart home, or if you simply want speakers wired in every room, it's important to consult a professional to best utilize media throughout the house.
Failure to plan is the most common furniture mistake. Look at this wide selection of furniture space planners, color wheels and furniture templates.