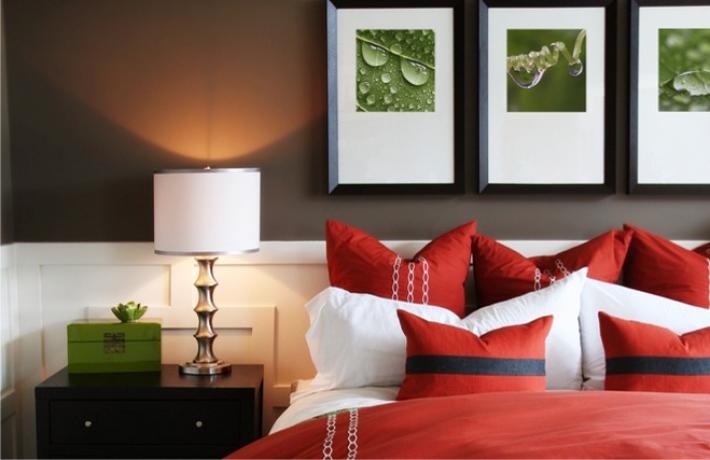 Submitted by Furniche
A bedroom is a sanctuary, an intimate space where you will begin and end your days. It is your place to rest. It is important that the style of your bedroom reflect this and creates a space where you will feel peaceful and relaxed.
The most important things to consider when buying bedroom furniture are space and layout. (see our article Space Plan any Room before Shopping)
The Truth & Nothing but the Truth!  There may be links or ads on our site that pay us a commisson if you "click" and purchase something... Thanks! (it helps us keep the lights on! ) Now you may keep on reading!
Secondarily, consider your bedroom usage. Do you use it only as a place to sleep? Or is it also a refuge and a place where you relax? If you do more than sleep in your bedroom, you may not want to choose a bed that takes up an entire room and save the space for a lounge chair or small desk or table. Whether you go large or small, your bed is still the main feature of your bedroom.
Mattress shopping should also be at the top of your agenda. Searching for a well-made, comfortable mattress is a worthwhile investment of both your time and money. Your mattress choice can also affect the look of your bed: A thick, pillowy mattress will make even a minimalist bed frame appear to be a bigger piece of furniture. Aside from spatial restrictions, the rest of your furniture can be purchased based on taste and need. If you have a large bedroom closet, for example, you may not need an oversized dresser or armoire.
Typically, you can purchase bedroom furniture in suites, so it can be simple to find matching dressers, vanities, nightstands, and other accompanying furniture pieces. Finishing touches are extremely important in a bedroom. They are essential in creating a room's personality and mood. Consider your furniture when purchasing these finishing pieces, especially bed linens. Is your bed high off the ground? Then perhaps you'll want to size-up your duvet or look for a matching bed skirt. And don't forget fun accessories like pillows, throws, curtains, and artwork that you can use to enhance your furniture choices and make your bedroom a perfect oasis.
Insider Tip- Once you like the look of your bedroom choice, make sure that drawers open and close smoothly without squeaks or hang-up.
Insider Tip- Night stands generally receive high use in a bedroom. Consider nightstands with pull out beverage trays or consider having a piece of glass cut the same shape as the nightstand and placed on the top for protection.
Failure to plan is the most common furniture mistake. Be sure to check out the  wide selection of furniture space planners, color wheels and furniture templates available from Furniche.com