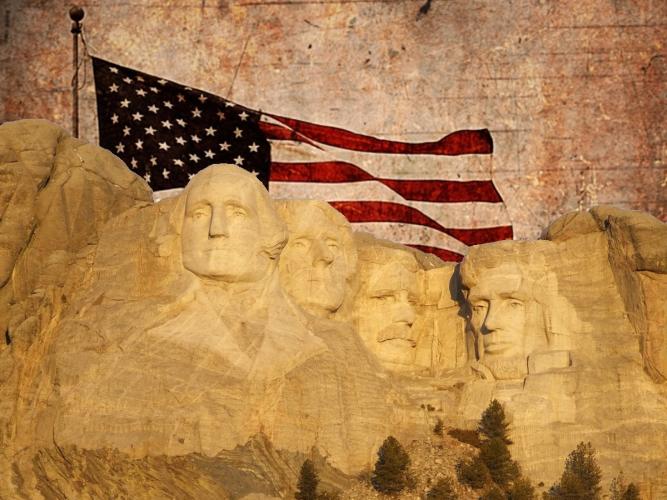 Submitted by Furniche
Presidents' Day 2016 and Furniture Store Sales go together like ketchup goes with mustard! Have you  started seeing furniture stores advertising this once a year sale?
If you are wondering if  holiday weekend sales at furniture stores represent real savings opportunities. The answer has two sides to it.
Many furniture store retailers (expecially the large nationwide retailers)extend some of their best offers so far in 2016.
Furniture stores have learned to establish their promotional sale calendars around the general public. Face it, many customers shop on holiday weekends since they are off work. Thus it makes sense for the furniture stores to create strong buying incentives when more of the population is available to go shopping.
 If you have done your "shopping homework" and know what you are interested in then you have more than likely been shopping and getting a feel for the pricing currently being offered by your local furniture store.
Savings opportunities & buying incentives over the Presidents' Day Holiday weekend will come in several formats.
Long term No Interest Financing 

will be available that might pique your interest. Look for No Interest terms up to 5 Years! In some stores 6, 7 and even 8 year terms may be available on premium mattresses.

Special Purchases 

from manufacturers with  limited supplies and heavy discounts  will be used as traffic drivers to the stores.

Room Package Deals 

that include wide screen TVs or other electronics will be offered.

Super Strong Price Cuts or  Delivery Incentives 

may be available if you "purchase" during the holiday weekend.
Most furniture stores may have qualifiers on the long term no interest financing offers. For example, a 60 month No Interest finance offer may require a larger minimum purchase amount. Learn more about "Furniture Store Financing and What to Know"
Special Manufacturer Purchases may be sold as  complete sets or defined combination of items. If you must purchase the sofa, loveseat and matching chair but lack  room for the chair,  then you have to decide if it really is a good deal. Special purchase packages often have these restrictions. Of course it is possible to give the unneeded item as a gift or even re-sell it. Answer this question, "Is the Furniture for You or Your Room?"
Room package deals including  a "free" large widescreen TV (or other types of electronicis)  are especially tempting and generally represent good values. Some of the larger nationwide furniture retailers  use these incentives to drive traffic and create interest in their stores. Retailers are willing to accept lower profit margins on these tv packages or consider the tv as a marketing cost.  For men shopping with female consumers may be particularly enticed by these packages. If the furniture meets your needs and the quality is acceptable, then these packages may be for you. Generally these furniture packages will be focused around fabric and leather upholstery. Learn more about Quality Features of Upholstered Furniture.
Discounts and Delivery Incentives will certainly require you to carefully weigh up the options and offers being presented. If you have already been shopping for furniture in, then you will know if the discount or delivery incentive seems legitimate. If decide to take advantage of the these incentives it behooves you to understand the store's policies and practices.  Learn more about "Furniture Store Policies to Know Before Purchasing".
Here's the bottom line. Many legitimate and strong values will show up  this Presidents' Day holiday weekend. Furniture stores impacted by the weather this winter may be hungry to make up for lost sales. In non weather impacted parts of the country the retailers know this is the time when more customers are out shopping.  Work at it and you will save some money and find some excellent offers.  More importantly,l have some fun and be sure to shop multiple stores in your area.
Find a store in your area with our store locater here.
Failure to plan is the most common furniture mistake. Look at this wide selection of furniture space planners, color wheels and furniture templates.