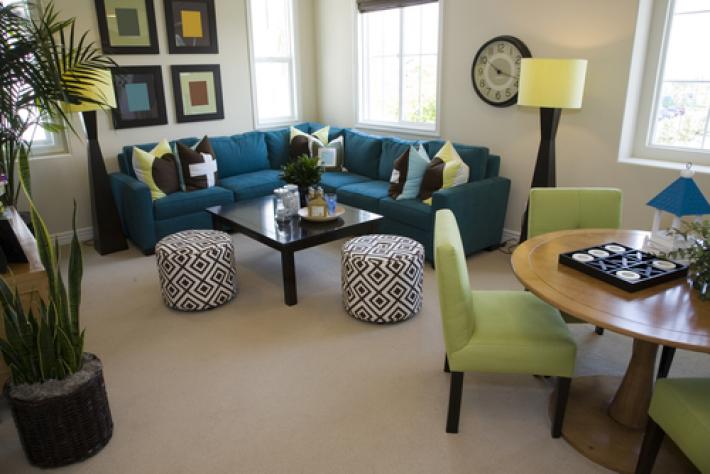 Submitted by Furniche
A small space can still be a stylish space.
In fact, with precision and creativity, you can bring a lot of fashion into any space, especially a smaller one.
The first key is to have accurate measurements. If you know exactly how much space you're working with, it is easy to make smart decisions on pieces that perfectly fit into any space.
The Truth & Nothing but the Truth!  There may be links or ads on our site that pay us a commisson if you "click" and purchase something... Thanks! (it helps us keep the lights on! ) Now you may keep on reading!
When it comes to small spaces, it is important to not overcrowd or clutter the space. Determine exactly what you need in the room and don't try to incorporate anything beyond that. To maximize the small amount of furniture you bring into the room, look for multiuse pieces—ottomans that have storage, drawers under couches, and desk/bookshelf combinations are perfect examples of multiuse furniture. Read this article on how to add storage solutions within your decorating.Lastly, get creative with your storage and don't be afraid to use your wall space. Installing sleek cabinets or extra shelving on an empty wall can be both functional and stylish.
Failure to plan is the most common furniture mistake. Be sure to check out the  wide selection of furniture space planners, color wheels and furniture templates available from Furniche.com
Insider Tip- Space planning is easy with this space planning tool. It is probably even more critical in smaller spaces to have a physical plan that you will take with you as you shop.