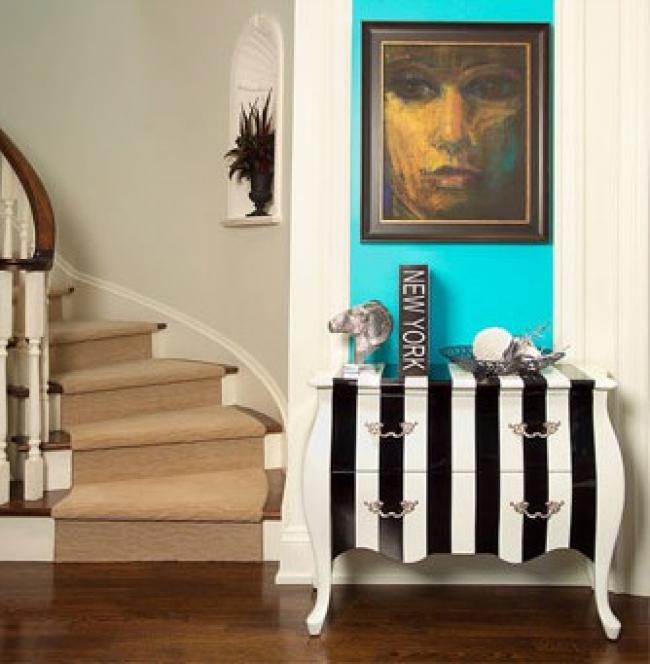 This vibrant striped chest with the intriguing portrait creates dramatic home decor at the entry way of this home.
There is value in making small yet dramatic statements in your home. After all your home decor should be a reflection of you and your family.
Do you need more help in creating a dramatic statement with your home decor?
This article on Furniture and Color in a Room will give you more ideas on using color to create drama in your room.
Furniture for the perfect entryway is another must read.
Who says that you need furniture to create that statement. Area rugs are most capable of making that color or design statement. The other nice thing about area rugs is the ease in which you can change them out.  Don't spend big bucks to find a style/color statement. See our advice on choosing the right rug pattern.
The key to creating successful "home decor opportunities" is proper planning. The most common mistake is "failure to plan". 
Not sure just yet? Register as a member and post a pic of space and let us and others give you advice. ( yes, it is free to register and the advice is free too)
Become a member of the Furniche community here.
Ready to go shopping? Find a store in your area.
Failure to plan is the most common furniture mistake. Look at this wide selection of furniture space planners, color wheels and furniture templates.