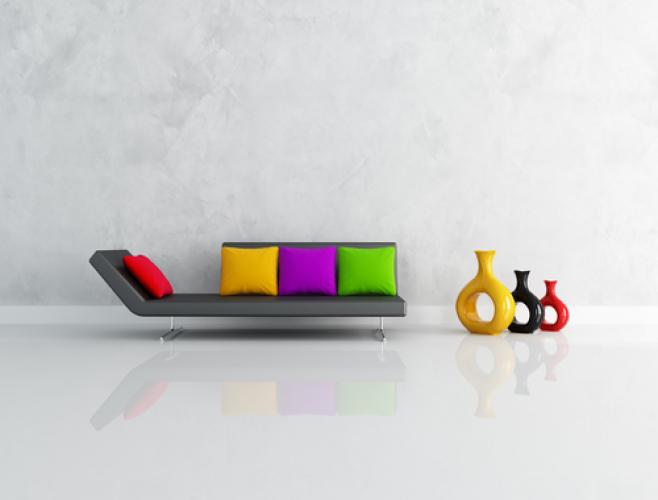 Submitted by Furniche
Incorporating color is a great way to jazz up a room.
The easiest place to start is to pick a particular color that appeals to you and then work with different shades of that color. Most designers insist that people should not fear bright and bold paint colors on their walls. It's a statement making method and instantly sets the mood for a room—it's just a matter of properly managing and arranging the color in a room. For example, a dark, bold wall can be equally featured and offset by a more neutral trim. Choose a couch or bedroom comforter in a similar neutral color or a lighter, more muted shade of the wall color.
The Whole Truth & Nothing but the Truth!  There are links and ads on this site that pay us a commisson if you "click" and purchase something. This helps us to keep the lights on and continue to provide free content. Thanks! Now you may continue reading!
Using the right accents and accessories can help you bring more color into the room. Start with wall art, pillows, and throws in the boldest shade of your choice color. Then, for real, unexpected flair, add a pop of something else—a bright pink, a neon yellow, a bold orange. The contrast of shades with exciting accents will guarantee the best use of color in a room that looks designer made.
 
Using an Interior Designer Color Wheel takes the mystery out of shades and what works well together.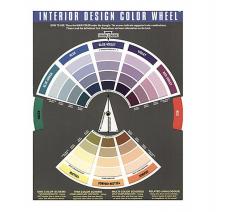 Insider Tip- Area rugs are a great way to add color or change a color scheme in a room. Learn more about shopping and using area rugs .
Insider Tip- Interior Designer color wheels are inexpensive and help with contrasting and complementing color choices.
Failure to plan is the most common furniture mistake. Be sure to check out the  wide selection of furniture space planners, color wheels and furniture templates available from Furniche.com