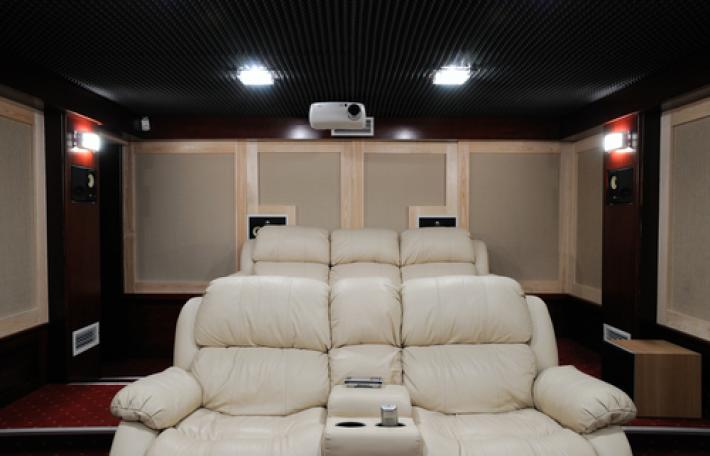 Submitted by Furniche
How to shop for home theater/entertainment furniture.
If you have a special space in your house dedicated to entertainment, it is important to choose the proper home theater furniture to maximize the experience. Normally a television set, complete with sound and light features, are the best foundation for a superb home theater. Digital professionals can direct you to high-definition televisions with incredible options and surround sound systems, and they can even install them for top-of-the-line performance.
The Whole Truth & Nothing but the Truth!  There are links and ads on this site that pay us a commisson if you "click" and purchase something. This helps us to keep the lights on and continue to provide free content. Thanks! Now you may continue reading!
To showcase your televisions, and also to store all of your other digital media, select an entertainment center or storage unit that suits your needs. You'll want to consider storage for movies, remotes, and cables, as well as receivers, DVD players, and stereo equipment. Choosing a storage unit to organize all of your electronics helps to maintain a sleek, clean look in your home theater. Learn more about adding storage solutions within your decorating.
Next you'll need to choose seating. Home theater seating should be comfortable and should allow for all of your family and guests to clearly view your television. Many furniture retailers sell theater room furniture specifically designed to meet these two needs; and often they include other important options like reclining and trays or cup holders for refreshments.  Learn more abut quality features of upholstered furniture.
Once you've created the basic structure for your entertainment room, you'll need to give it some personality. You may wish to include a wet bar or a mini fridge for easy access to snack and drinks. Or perhaps you won't only use your entertainment room as a theater. If you plan to entertain in other ways, leave space within the room for other fun pieces such as a pool table or additional chairs for more conversation-friendly seating.
Insider Tip- Make certain that your cabinet pieces have good ventilation to keep your electronic components safe from excessive heat.
Insider Tip-Adjustable wall units will allow you to grow to the next size of TV.
Failure to plan is the most common furniture mistake. Be sure to check out the  wide selection of furniture space planners, color wheels and furniture templates available from Furniche.com