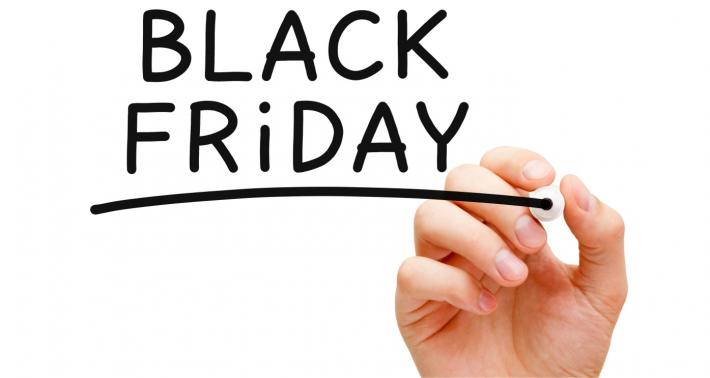 Submitted by Furniche
Black Friday Furniture Deals, do they really exist at furniture stores?
Furniture stores began accepting the idea of Black Friday furniture sales in recent years. Just as other retailers ply you with earlybird and door buster specials, furniture stores are increasingly participating in Black Friday furniture deals and sales.  The premise that Black Friday is the the time of year when a store finally achieves a profit (going from red to black) generally does not apply to furniture stores. As a rule, furniture stores focus monthly on making a profit.  However,the fall period beginning with October is important to furniture stores as consumers are getting homes ready for guests and the holidays. Learn more about the history of Black Friday and how the term has evolved.
Furniture stores will budget more in advertising and promotional offers during the fall selling season using Black Friday Furniture Deals to get their "piece of the retail pie".  Thus it may appear a furniture retailer is being more aggressive than normal over this time frame. Don't confuse the amount of advertising by a store as being commensurate with a strong offer or discount.  Find a furniture store in your area.
Unfortunately furniture does not provide you the market place comparisons that clue you in on a really good or special deal. When other types of retailers advertise a television or other electonics at special pricing, it is relatively easy to determine if it is truly a good deal. Major furniture purchases require homework to determine if the value and savings are legitimate. If you are going to shop for major furniture purchases during a Black Friday Furniture Sale you should be planning and researching before Black Friday furniture deals are announced.
Failure to plan is the most common furniture mistake. Be sure to check out the  wide selection of furniture space planners, color wheels and furniture templates available from Furniche.com
Some furniture stores have jumped on the bandwagon of opening very early on the Friday after Thanksgiving and few have even jumped into the fray of opening on Thanksgiving evening.  Will you find early bird specials and door busters that make Black Friday furniture deals truly special?
Furniture stores may offer early bird specials in the form of extra discounts by shopping early during their Black Friday furniture deals.  Some specials may be more favorable financing terms when purchasing in the earlier hours of Black Friday furniture sales. If you have already begun pre-shopping and research, then the early bird discounts or relaxed financing terms will be easier to grasp and verify as legitimate. It may be worth your while to get up early to go furniture shopping!
Black Friday furniture deals in the form of doorbusters will certainly be in play. Anticipate  that recliners chairs, curio cabinets, small accent pieces, lamps and rugs could  be advertised at some very strong prices. Generally these may be restricted to first come first served. Often these items will be advertised at cost (and even below cost) to make the value obvious.  As an example, a $99 recliner or chair just may be an incredible value and worth the wait  in line.  (yes Virigina there really are great Black Friday furniture deals)
Fear of loss is a powerful element in the purchasing psyche of consumers. That coupled with a sense of urgency is a recipe designed to move you along in the furniture buying process. If you are prepared and know where you are in the furniture buying proccess, then Black Friday furniture deals may be right for you.
Is it possible to get Black Friday furniture deals before Black Friday?Furniture stores know that getting your home ready for Thanksgiving has to occur long before the holiday.  The two weeks before Thanksgiving may actually be a better time to shop for new furniture and home furnishings than waiting for the Black Friday furniture deals.
Dining rooms and kitchen table sets are in high demand and you can expect them to be aggressively promoted. Furniture stores will stock up with dining sets before the holiday in anticipation of last minute shoppers looking to upgrade their dining areas.
Do you have extra guests coming in for the holidays and need  a mattress set for the spare room? Mattress discounts and sale promotions are a regular staple of furniture store promotions. However, you may find mattress sets marketed as guest room specials. Perhaps it is time to move your mattress set to the guest room and purchase a new one for your self.  Do your research and you may find that mattress purchases before Black Friday furniture deals are worth your time.
If the big game is part of your Thanksgiving tradition then it might be time to upgrade the home entertainment furniture in your home. Furniture stores know that buying the newest and larger television will be part of many families holiday purchase plan. Expect home entertainment and media furniture to be promoted before,during and after Black Friday furniture deals. Read our article on how to shop for home theater/enertainment furniture before you shop Black Friday sales 2014.
Be sure to check out our 3 part series "The Furniture Shopping Guide" as preparation for shopping Black Friday furniture deals.